Automotive parts products, samples, seeds technologies, original technologies made by Iwate are all showcased in a vehicle model. Which can visualize whole picture of Iwate existing automotive technology, visualize Iwate on going new technology, and promote communication between customers, engineers, researchers and local authorities and financial org..etc.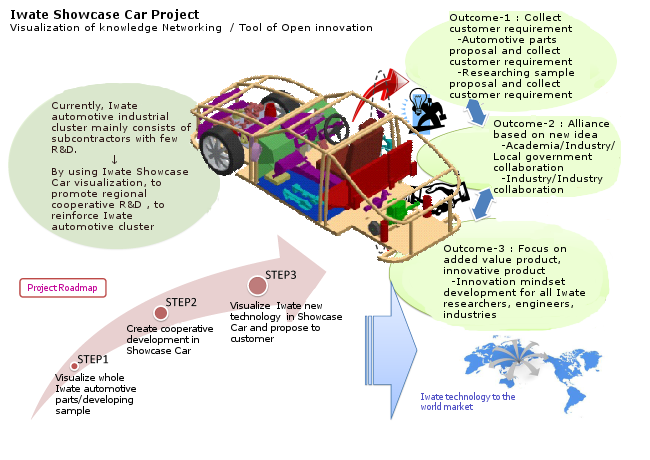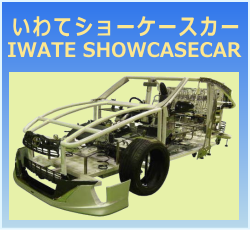 IWATE SHOWCASECAR is a showcase of automotive parts made in Iwate region, Japan. Automotive research items of university, development items of company and product parts of company in Iwate region are visualized. IWATE SHOWCASECAR wants to hear customer requirement and accelerate improvement of automotive parts, accelerate parts-parts integration, and accelerate new parts development.
IWATE SHOWCASECAR is equipped with sensors and actuators for powertrain, pressed metal parts for chassis, aluminum casting parts, iron casting parts, plastic parts, ICT parts, software, battery parts, e-drivetrain and traditional artistic parts as well.
Contact: Iwate Industry Promotion Center